by Russ on Sep.02, 2005, under Daytona
Remeber the pics of that nice turbo? How about these? On the left is the "S60" turbo mentioned earlier. On the right is the new "Super 70″ turbo from Turbos Unleashed with their 3" swing valve bolted to a .63 A/R exhaust housing (compare it to the .48 on the S60). Not sure how the lag is going to be, but I got my hands on an FM ported 2 piece intake and a Spearco, which will hopefully help out.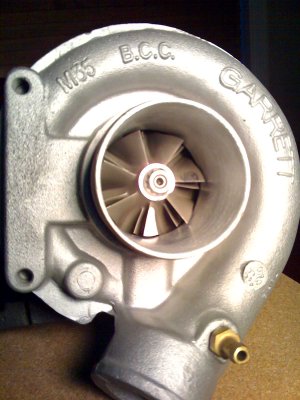 :
Daytona
No comments for this entry yet...