by Russ Knize on Jan.05, 2016, under Flight Training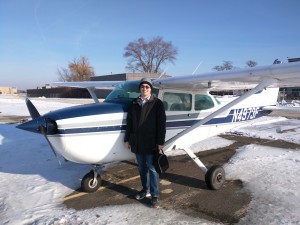 Took a discovery flight with the CFI that I think I will be using. He's professional and laid-back. The flight school is Boraam Aviation at Chicago Executive Airport (KPWK).  They are down-to-business, no-frills school which works for me.  This flight was in one of their two 1979 Cessna 172N airplanes, though I would probably use their 152 for training.
:Aviation, Flight Training
No comments for this entry yet...