by Russ Knize on Jan.27, 2016, under Flight Training
I started flight training today with a CFI from Boraam Aviation at KPWK.  Since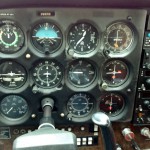 I've only flown once before for any length of time, there are a lot of new experiences happening all at once.  Learning basic maneuvers while still getting a feel for flying in the first place makes it easy to forget things and difficult to relax.  Relaxing is important to get that feel in the first place.
He showed me the pre-flight process (which I will have to do next time).  Then I did the start-up, taxi, and run-up.  Taxiing is a real struggle.  Managed to do the take-off, but I was all over the place.  Did some basic level flight, turns to a heading, climbing and descending turns, and (with a lot of instruction) the landing.  I was pretty burned-out by the end.  Next time it's slow flight.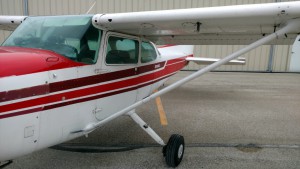 The 152 is down for maintenance, so I flew in N9831G today.  It's also a 1979 Cessna 172N like the one I did my discovery flight in.  Neither airplane is pretty, but they seem to be well maintained.  They do the job.
:Aviation, Flight Training
No comments for this entry yet...