An EL34 push-pull ultra-linear pentode power amplifier.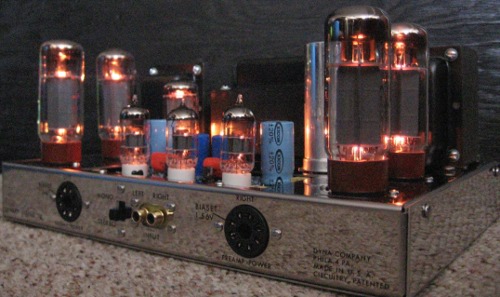 Someone gave me this dead Dynakit a few years back. It turned out to have a fried power transformer (blew fuses) and it also appears that one of the output transformers is shorted. The chassis was a rusty hulk, so I suspect the transformers have absorbed a lot of moisture and are no good. The PCB was also very rough with a lot of corrosion on the components.
In the end, I rebuilt the amp using a kit from Rob Latino. It also has his VTA preamp board.