by Russ Knize on Mar.16, 2009, under Electron Tube Audio
So I've finally built-up this Tubelab SE, a small, single-ended, 2 watt amp. It's currently in breadboard form, but it sounds amazing. Awesome detail, impressive bass, and something warm about the sound.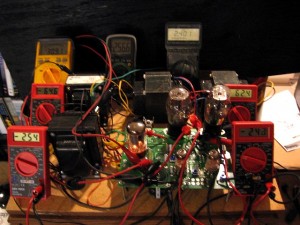 :
Tubes
No comments for this entry yet...