A simple push-pull pentode power amplifier.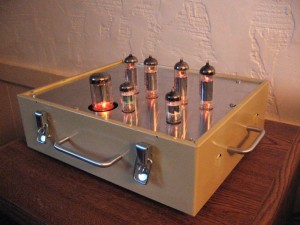 This amplifier is built around the Tubelab Simple PP board, which is a simple push-pull power amplifier using cathode bias and commonly-available tubes. Power output is about 12-20 watts depending on the chosen tubes and power supply.
Follow the links above for more information or just move on to the detailed description.